White Horse Relay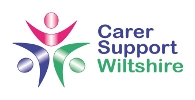 Stages
When viewing maps choose the Satellite view
All distances shown are approximate.
Cherhill White Horse - SU 049 696
Parking at Knoll Down Car Park
This stage passes the Broad Town White Horse
Broad Town White Horse - SU 098 783
Hackpen White Horse - SU 128 749
Broad Hinton to Marlborough (Manton) (7.2 miles)
This stage passes the Hackpen White Horse
Marlborough White Horse - SU 184 682
Marlborough to Knap Hill (6.6 miles)
Alton Barnes White Horse - SU 106 637
Knap Hill to Pewsey (7.6 miles)
Pewsey White Horse - SU 171 580
Pewsey to Upavon (7.1 miles)
Upavon to Gore Cross (9.6 miles)
Gore Cross to Bratton (9.5 miles)
Westbury White Horse - ST 898 516
Bratton Recreation Grounds to Seend Head (7.3 miles)
Devizes White Horse - SU 016 641
Devizes White Horse to Cherhill (5.2 miles)
The Glory Leg
This stage runs from the A4, across the road from the end of the last leg, to The White Horse Inn, our Headquarters for the prize giving.
It must be run by a runner who has already completed an earlier stage.
It is nearly 2 miles
Winning Team
At each stage, runners to be awarded points: 1 for the 1st finisher, 2 for the 2nd finisher, 3 for the third finisher, etc. The winning team is the team with the least points.
In the event of 'no runner' for a leg, the team will be deemed to have come last for that stage.
No time keepers necessary
We will not record times except, since it might be useful, the (approx) winning time at each leg and the time for the last runner, for future organisation
Prizes
will be presented in The White Horse Inn at Compton Bassett
1st Open team
1st all Ladies team
1st Mixed team (at least two people of each sex)
Resumé
There are 10 stages plus a glory leg covering a total distance of about 77 miles.