White Horse Relay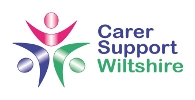 Charity No: 1092762

Car Parking
At the start of many stages parking is very limited. We have tried to make sure that there is enough parking for those waiting for runners from a previous stage, but it would be helpful if drivers would drop off their runners at the start of the stage and then move on.
Stage:
09:00

Start: Park at Knoll Down, a parking area on the south side of the A4 about ¾ mile west of the roundabout to Avebury.

10:00

End of stage 1 and start of stage 2: (Broad Hinton)

Expected arrival time: 09:57-10:54

The owners of the Barbury Inn have agreed that we can park in their car park. This will hold 20 cars. Would drivers dropping off runners for stage 2, please drop them off quickly and leave as much room as possible for those picking up runners from the end of stage 1. There is more room on the side of the road along Post Office Lane, on the grass opposite The Barbury Inn and in front of The Barbury Inn.

The Barbury Inn, Broad Hinton, SN4 9PF. Telephone: 01793 731 510 - Ian Aves who will also do the recording for end of stage 1

10:44

End of stage 2 and start of stage 3: (Manton)

Expected arrival time: 11:43-11:26

Parking at the end of the leg is in the Church car park (subject to agreement) at the end of Preshute Lane (about 1 km). Cross the A4 (there are pedestrian lights), go down Bridge Street and turn left into Preshute Lane. The church is at the end of this lane. (Granted permission for the Church Car Park 7 July 2012 by e-mail. q.v.) Alternatively it is a 2 km walk to the car park in Figgins Lane, off George Lane, Marlborough.


11:04

End of stage 3 and start of stage 4: (Knap Hill)

Expected arrival time: 11:19-11:56

Parking is at Knap Hill at the start of this leg.
Beware of car thieves - do not leave anything visible inside your car.

11:46

End of stage 4 and start of stage 5: (Pewsey)

Expected arrival time: 11:46-12:27

This leg ends in Pewsey at the junction of High Street, Hollybush Lane, Milton Road and St Johns Close. Don't park on the double yellow lines.


12:28

End of stage 5 and start of stage 6: (Upavon)

Expected arrival time: 12:28-13:11

There is a parking place on the road leading to the Shooting Club, just off the A342 at the start of stage 6. Those waiting for their runners to finish stage 5 should park here as well. Don't stay too long, there might not be room for everyone at the same time.

13:26

End of stage 6 and start of stage 7: (Gore Cross)

Expected arrival time: 13:26-14:24

Parking is possible along the paths near Gore Cross Farm but we have been asked not to block any exits.

14:26

End of stage 7 and start of stage 8: (Bratton)

Expected arrival time: 14:26-15:26

Parking, Changing and Showers are available at the Bratton Recreation Ground.

15:10

End of stage 8 and start of stage 9: (Seend Head)

Expected arrival time: 15:10-15:55

Parking will be available in a field next to the end of this stage at Seend Head.

15:57

End of stage 9 and start of stage 10: (Devizes White Horse)

Expected arrival time: 15:57-16:44

At the top of the hill above the Devizes White Horse.
End of stage 10: Expected arrival time: 16:28-17:00 see '1.' above.
Headquarters and Prize Giving: Parking at The White Horse Inn, Compton Bassett - Map